Watch this space or sign up to our newsletter for advance notice of future events at Sky Park Farm.
The doors to our Farm Shop, Butcher & Deli are open.
20.10.2021 - 31.10.2021
Awaken your senses – our shelves are full of beautiful colours, textures and aromas of a rich variety of food and drink ready to fill your baskets. Whether for your everyday grocery needs or for a special occasion or seasonal feast, our team at the Farm Shop and Butcher are looking forward to welcoming you. 
Visit our Observation Beehive, pick a recyclable bottle and fill with delicious fresh dairy or oat milk, or perhaps you would like to stop at The Bar for a coffee or to enjoy a take away delight from our Deli. Our 'Made in Our Kitchen' range of frozen meals is ready for that last minute dinner – perfect for hungry tummies. 
Browse our shelves, fill your baskets, learn about the provenance of your food.  
We aim to champion local excellence with 40% of our suppliers from within 30 miles and another 40% from within Hampshire, Surrey and Sussex.  Sustainability is at the heart of everything we do, from packaging to refillable bottles and jars. Our Farm Shop is a unique destination for quality produce. 
"I know once people get connected to real food, they never change back." American Chef, Alice Waters
The Farm Shop and Deli are open daily from 9am. Fresh meat will be available from the Butcher from Wednesday through Sunday and prepacked in our fridges every day.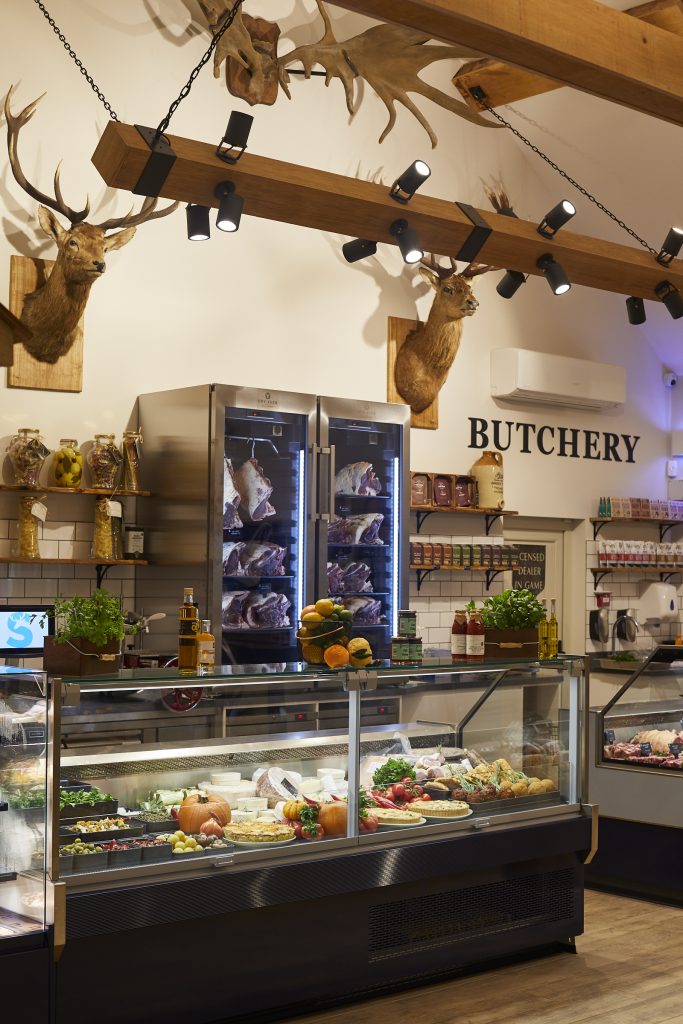 Kick off Christmas At Sky Park Farm
03.12.2021
Christmas is around the corner and we are building up to a magical few weeks at Sky Park Farm.  Festivities will start on 3rd December as we turn on our Christmas tree lights and bring our communities together to sing […]