Watch this space or sign up to our newsletter for advance notice of future events at Sky Park Farm.
Kick off Christmas At Sky Park Farm
03.12.2021
Christmas is around the corner and we are building up to a magical few weeks at Sky Park Farm. 
Festivities will start on 3rd December as we turn on our Christmas tree lights and bring our communities together to sing carols. We have had a quiet word with Father Christmas and he has promised to pop in and pay us a visit. We understand that Rudolph will be resting in advance of his marathon Christmas eve journey around the world. But, his cousins, our herds of Red, Sika and White deer, are also here and will add to the Christmas magic. Did you know that both deer and reindeer are hoofed mammals that belong to the family Cervidae? Reindeer is the second biggest species of deer. In most deer species, only the male deer bear antlers. However, in reindeer, both male and female deer bare antlers. Throughout the evening, our Grazing Rooms team will be keeping us warm with festive food and drinks. 
For more information on Christmas and other events, sign up here to our Deer Friends newsletter.  Tickets for our Kick Off Christmas event will be available soon.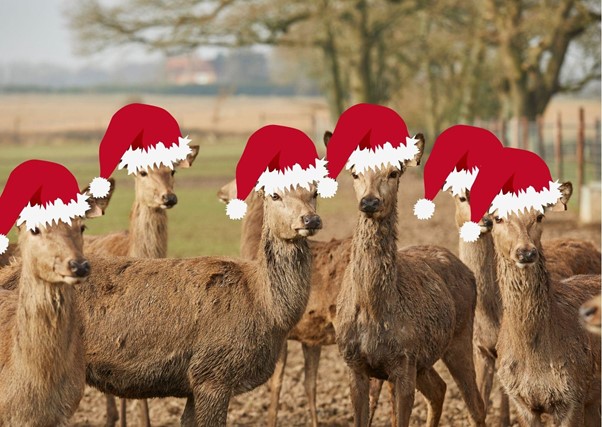 Kick off Christmas At Sky Park Farm
03.12.2021
Christmas is around the corner and we are building up to a magical few weeks at Sky Park Farm.  Festivities will start on 3rd December as we turn on our Christmas tree lights and bring our communities together to sing […]